Since 1987, Galaxy, an ISO 9001:2015 organization, is a leading System Integrator provider of best of breed products and solutions for IT Infrastructure, Networking, Security, Mobility, and Business Intelligence to small, medium, and large enterprises. With PAN India presence and over 200 wide spectrum of technologies certified committed professionals, Galaxy can design and implement IT infrastructure solutions to deliver a cost-effective, agile, and scalable solution to meet our customers' needs of today, and tomorrow.
Galaxy works very closely with global leaders in the security domain to analyze, design and deliver integrated security solutions to the enterprise. Our Business Intelligences division are best equipped to help organizations select the best-suited technology for their BI frameworks. Galaxy Mobility offering are the most secure and fastest to deploy. Our Technology Innovation Centre (TIC), which is in the heart of Mumbai, provides a focused environment for our customers to ideate and find innovative solutions to today's business problems and gain valuable insight into the technologies of the future. Here, we also offer solutions and technology briefings, performance benchmarks, hands on trainings, proof of concepts & demonstrations. Galaxy Networking Solutions, one of the most trusted active and passive networking specialist division, offers a comprehensive range of networking services and technical solutions to small medium and large enterprises.
Our expertise and domain knowledge of various businesses helped us deliver solutions with the precision to more than 1000 companies across different verticals in India. Galaxy's clientele includes the leading enterprises in India from sectors like Banking, Finance, Insurance, Manufacturing, Retail, Telecommunications, IT/ITES, Entertainment, Healthcare, Government etc.
Our Values
"To become the most preferred technology solution partner by listening to our customers, anticipating their needs and providing reliability, flexibility, responsiveness and innovative products and services.
Achieving market leadership and operating excellence in every segment of our company."
"Total customer satisfaction; through innovative insights, quality service and excellence in technology deployment."
"We understand the need of a common vendor for all your IT needs. Hence, we are committed to long-term partnerships by delivering on our commitments."
Customer care and delight
Highest level of integrity
Respect for the individual
Pursuit of excellence through quality
Anoop Pai Dhungat
Chairman & Managing Director
Anoop Pai Dhungat is Chairman and Managing Director of Galaxy Office Automation Pvt. Ltd.  He has been involved with the company right since its inception in 1988, and provides overall leadership and guidance in strategic planning and operations of the organization. Prior to Galaxy, Anoop founded a software development firm which was subsequently amalgamated with Galaxy.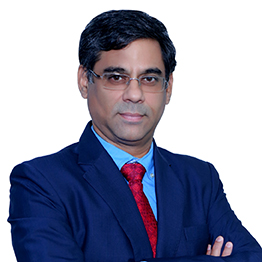 During early years of the IT revolution in India, he heralded an era of computerization in a large number of small and medium sized enterprises, through a unique "Computerization as a Service" model where Galaxy was a one-stop shop for providing the entire hardware, software and even operating workforce of client organizations. His firm conviction in the abilities of people and pragmatic approach to challenging situations has helped create a strong leadership team, leading to a sustained growth trajectory in revenues & profits.
In 2005, Anoop founded Blue Zone Systems Pvt. Ltd., a key player in the niche segment of workflow automation products. He also serves as a non-executive director in Optiserv Solutions Pvt. Ltd. – an organization co-promoted by Galaxy to provide product-agnostic consulting services to optimize IT resources of its clients.
Anoop was born in Wakefield, United Kingdom and graduated in Electrical and Electronic Engineering from IIT Bombay, one of the world's premier educational institutions. Anoop lives in Mumbai and is an avid reader and sportsman.
Sanjay Patodia
Chief Executive Officer
Sanjay joined Galaxy in Feb 1994 as a sales trainee. A progressively outstanding performance backed by some exceptional leadership capabilities earned him the position of the Chief Executive Officer in 1999. As CEO and a visionary in the channel partnership segment, Sanjay diversified Galaxy's scope of activities from pure-play transactions business to a wide range of integrated technology, analytics, IT infrastructure and security solutions.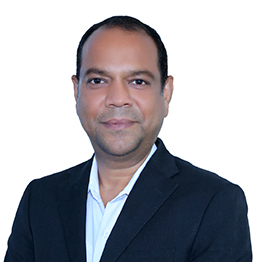 Under his leadership, Galaxy has grown from an annual turnover of INR 3 crores to over INR 400 crores, with further growth expected in years to come.
Since 2015, he is also a Director of Optiserv – an IT Consulting company. Sanjay has a bachelor's degree in engineering (B. E. Computers) from Bombay University, and a degree in business management from Narsee Monjee Institute of Management Studies.
Vasant Mandavkar
Chief Operating Officer
Vasant Mandavkar is the Chief Operating Officer of Galaxy. Associated with Galaxy right since its inception in 1987, Vasant has progressively held roles of increasing responsibility over the last 30 years. He leads the administrative, financial, and risk management operations of the company like developing financial strategy, developing and monitoring control systems designed to preserve company assets, and reporting accurate financial results. He has a proven track record in planning tax strategies, managing capital requests and supporting the company's strategic direction. Vasant also manages various transaction processing systems, employee benefit plans, and more.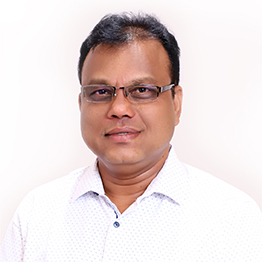 In addition to Finance and Accounts, Vasant also leads the Purchase and Logistics team at Galaxy.
Purvesh Dharamshi
Sr. Director Cloud Practice
Purvesh has been accredited as a Business visionary with more than 14 years of expertise and verified success in establishing and leading Multi-Million-dollar direct customer and indirect channel business eco-systems from scratch. A Leader in revamping strategy for the future direction of Technology and Business Expansion who is focused on creating value for all stakeholders and proactively creating competitive advantage, open new revenue streams and boosting market presence.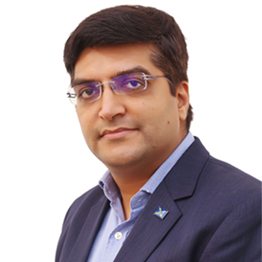 Having worked with and experienced in 3 facets of Ecosystem Viz. SI – (SHRO, ISource Infosystems), Distribution (Select Technologies, iValue Infosolutions) and OEMs – (Huawei Symantec, Quantum, EMC and Nutanix), Purvesh Ventured into Hybrid Cloud with Galaxy and using the knowledge and skills to set up the practice.
The approach to professional excellence has centered on an intrinsic flair for accelerating acquisition efforts and recognizing new market segments by proactively employing technology to solve customer problems. Solving Customer Problems has been his Passion and hence known to be a trusted advisor in building long-term relationships with technology partners, customers, and key stakeholders.
Arun Roongta
Director
Arun leads several key customer accounts at Galaxy. With almost 30 years of experience in the IT industry Arun is widely acknowledged for his advanced understanding of how technology can play a role in enhancing business outcomes across enterprise verticals, and identifying clients for newly emerging technology or product upgrades, legacy migrations and more.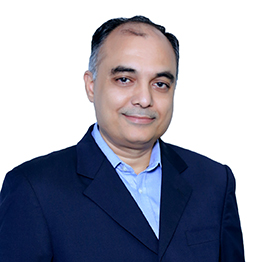 Arun is a highly motivated member of the Galaxy sales team with a track record of outstanding performance in sales and retaining customer patronage. With a successful and diverse background spanning technical and operational management, service delivery, project management, and business development, Arun can engage decision-makers to devise winning sales strategies and solutions.
A strong believer in uncompromising ethics, Arun feels that transparent communication with a business-focused value proposition can leverage competitive advantage via top quality service. He loves spending quality time with his wife and two children. He loves traveling to new places and enjoys family gets togethers.
Ajay Patodia
Director – Data Center Group
Over 18 years of rich and diverse experience, committed to a balanced lifestyle and people development, spanning across B2B Sales, Channel Sales, Creating New Business, Process re-engineering, Sales Support.
Highly self-motivated and result oriented with a high level of commercial awareness and capability to provide customer-focused business solutions with extensive experience in sales, business development, and client relationship management. Having worked in one of the fastest-growing sectors in the world's fastest-growing economy, coupled with many stints in varied portfolios and geographies, Ajay feels that he has the knack of knowing the pulse of the local market with an eye on the international trends. It is his forte to interact with customers & decision-makers at all levels.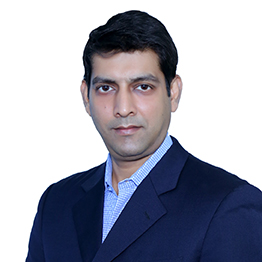 Specialties: Superior strategic skills, high level of cross-functional understanding and application of learning into clear cut business strategies leading to improved financial performance. Strong track record of building teams capable of stepping up, leading to personal advancement and career enhancement. Ability to manage disruptive ideas, build new territories and team and take up opportunities that others are generally reluctant to take up. He believes in operating with values and ethics that help in enduring contributions to the organization.
He is a Commerce graduate from Bhavan's College.
Vineet Gadia
Director – Enterprise Mobility & Automation
Vineet has over 22 years of experience in the IT industry. His areas of expertise include IT infrastructure planning and management, IT service delivery, network management, application delivery, entrepreneurship, growth, and profitability of IT solutions, as well as management of IT operations.
Vineet has a successful track record in building and leading high-performance sales teams that offer solutions to positively impact bottom- lines of IT companies. He maximizes activity that ultimately leads to revenue while prioritizing, organizing and managing client relationships fluidly.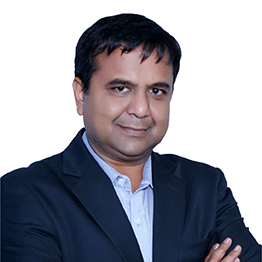 Vineet loves watching movies, listening to music and playing sports. In his leisure time, he loves going on vacations with his wife and two children.
Nishant Jalan
Director – Cybersecurity & Networking
Nishant's priority is to drive the next phase of growth in Cybesecurity and Networking. Nishant oversees the strategic planning, end-to-end product and resource management and operations for Cybersecurity and Networking.
Some of the key responsibilities include driving go-to-market strategy, leading Galaxy's Cybersecurity footprint in growing need for end-to-end protection of an organization's data and networking, establish co-development relationships with customers and provide the means for customizing and configuring the solution for a specific organizational need so these can be pre-designed and made available through a team experts.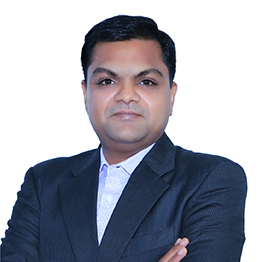 Nishant's capability of understanding a client's requirements and delivering on it, especially when there is a need of customized solutions, is his strength. He has vast experience in delivering infrastructure solutions to help ensure a seamless implementation of Cybersecurity and Networking solutions for the organization and minimize timelines for the deployment of the products.
Pratap Vichare
Director – Enterprise Coverage
A dynamic and competent professional with over 18 years' rich experience in Sales and Marketing/ Business Development/Account Management in the IT hardware industry. Distinctive ability in generating sales leads and handling major accounts. Pratap understands the pulse of the local market with an eye on the new trends into the industry.
Pratap is responsible for driving and mentoring Enterprise Sales team, his Superior strategic skills with a high level of cross-functional understanding give him an edge in formulating and executing business strategies.
Tasneem Khatri
General Manager
Tasneem has been associated with Galaxy for over 11 years now. For the last 8 years, she has been leading Services team whose functions include professional services, facility management, PAN India support, annual maintenance services, and more. She has maintained a good working relationship with senior management across Galaxy and various customer organizations; resolving critical problem areas and delivering on key client commitments.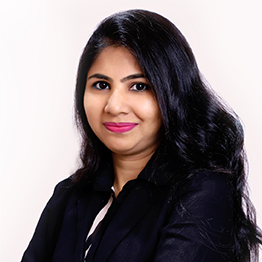 Tasneem provides valuable customer insights and recommendations to Galaxy's strategic planning and review process. Her responsibilities include finalizing action plans; implementing production, enhancing productivity, quality, and customer-service standards; resolving problems; completing audits; identifying new customer service trends; determining system improvements; and finally implementing desired changes. As the leader of the largest team at Galaxy, Tasneem comes with excellent interpersonal and managerial skills, coupled with superb relationship building capabilities. She has contributed towards creating a work culture that rewards teamwork and cooperation.
Tasneem is a commerce graduate. In her leisure time, she enjoys spending quality time with her spouse and family. She is very religious and is a shopaholic at the same time.
Chandrakala Kundar
General Manager – Inside Sales
Chandrakala known more popularly as "Kala", heads Inside Sales team at Galaxy. She manages end-to-end transactions and closures linked to all purchases, as well as gathering customer feedback from the field sales teams. Thus, she proactively helps resolve customer queries and concerns.
Kala also manages global and corporate customers of OEMs such as Lenovo, Dell, HP and Apple, and more. She interacts with OEMs for business promotions, and with distributors for special discounts and deliveries. Kala has amazing team-building skills and is known to channelize her team efforts towards maximum productivity.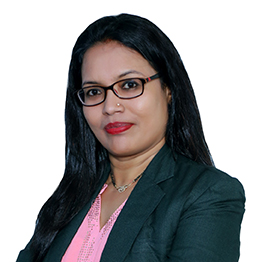 She loves teaching, going shopping and spending quality time with family and friends.