Get simply powerful data protection for small and mid-size organizations and remote and branch offices of larger enterprises with Integrated Data Protection Appliance (IDPA) DP4400 – a converged appliance that combines backup, replication, deduplication, search, analytics, instant access and restore, as well as DR and long-term retention to the Cloud.
The IDPA DP4400 provides comprehensive data protection that is simple to manage, deploy, and upgrade—all in a compact 2U appliance. Protect the largest application ecosystem, simplify data protection monitoring and management with the IDPA System Manager, and grow-in-place from 8 to 96TB without any additional hardware.*
It also delivers an industry-leading average data deduplication rate of 55:1, shortens backup windows by up to 2x, provides the industry's lowest cost-to-protect – up to 80% less, and protects up to 4x more data in one 2U appliance.
Key features:
Comprehensive and complete data protection for the largest application ecosystem
Customer-installable/upgradable 2U appliance; can grow-in-place (8-96TB) with no additional hardware1
High performance: Up to 2x shorter backups, avg. dedupe ratio of 55:1, faster restores, up to 98% less bandwidth
Expand to the cloud with native cloud DR and long-term retention add-on capabilities
3-year satisfaction guarantee and up to 55:1 data protection deduplication guarantee with Future-Proof Loyalty Program (support agreement required)
Explore the Integrated Data Protection Appliance product family
*If starting out at less than 24TB, simple non-disruptive field upgrade, expected to be available in the second half of 2019, required to bridge from 24TB to larger capacities)
Evaluate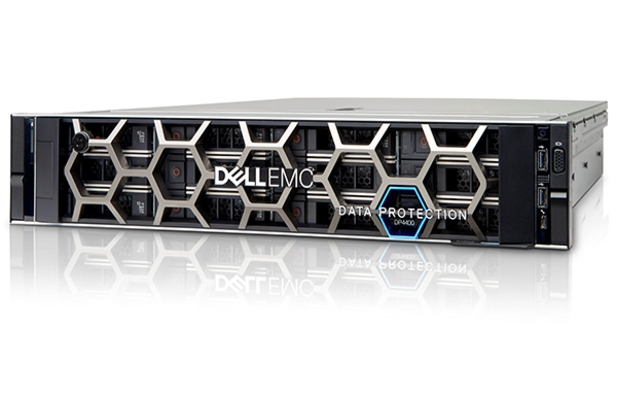 *All Trademarks are the property of DELL TECHNOLOGIES. The Product Specifications are subject to changes by OEM manufacturer. Galaxy is a Titanium partner of DELL TECHNOLOGIES.