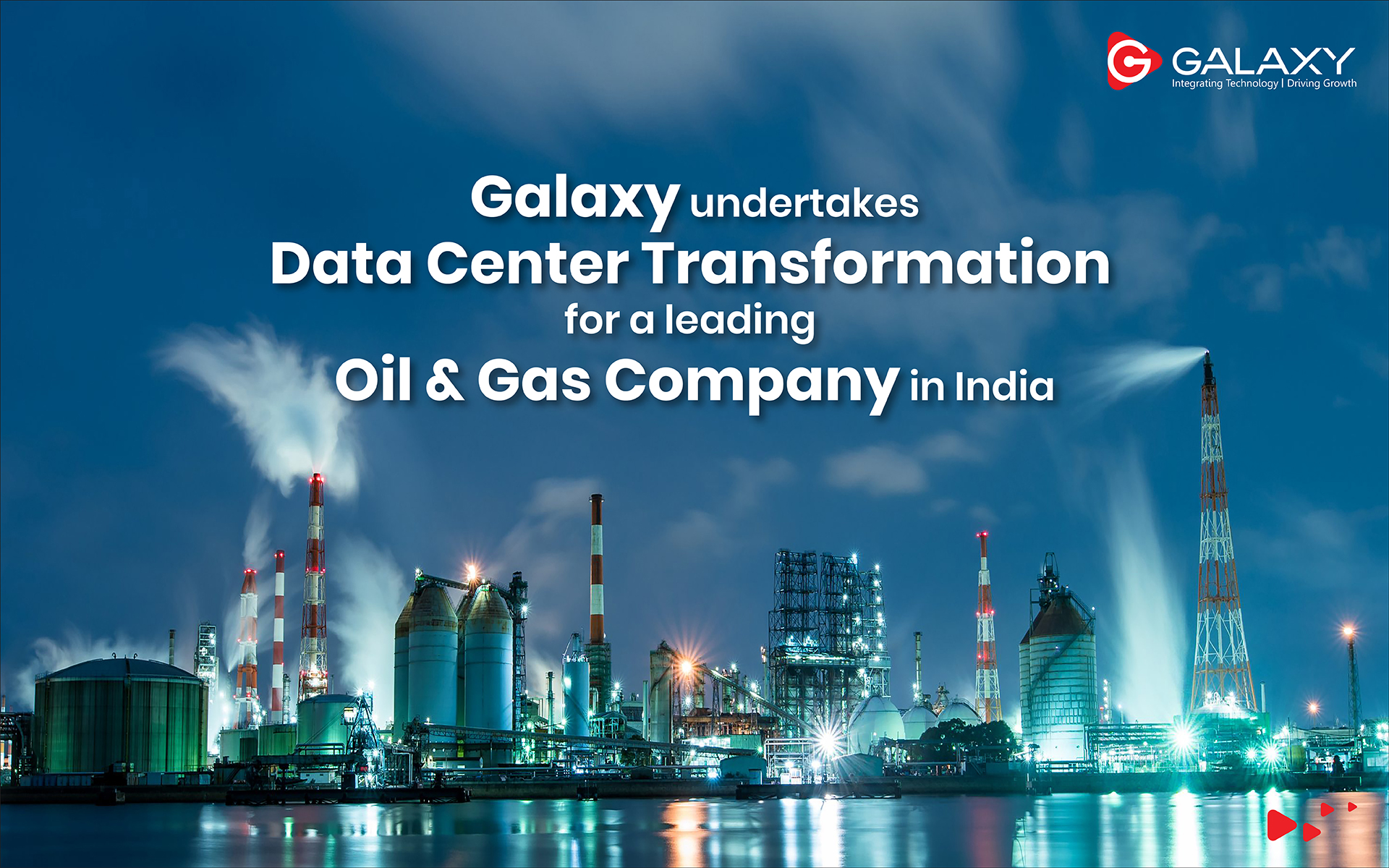 Galaxy undertakes Data Center transformation for a leading Oil & Gas Company in India
The customer is a leading Oil & Gas PSU. The company business is divided into seven SBUs (Strategic Business Units), like Retail, Lubricants, Aviation, Refinery, Gas, I&C and LPG.
THE CHALLENGE
The customer had adopted Virtualization long back and was facing an issue of VM Sprawl. To setup, any application customer had a long process of approval. It took weeks from User's request to application deployment hence the users started using Public Cloud services like AWS, Azure. Shadow IT could improve employee productivity and drive innovation but it could introduce serious security risks to the organization through data leaks, potential compliance violations, and more. There was a need to understand the components of the cost of IT, to fund the IT in the organization, unexpected demands from user departments lead to the development of chargeback mechanisms, in which a requesting department gets an internal bill for the costs that are directly associated to the infrastructure, data transfer, application licenses, training, etc. which they generate.
The purpose of chargeback includes:
Making departments responsible for their usage
Providing visibility to the head of IT and senior management on the reasons behind the costs of IT
Allowing the IT department to respond to unexpected customer demand
THE SOLUTION
Galaxy along with VMware team did assessments and understood the Business case of the customer and proposed solution of Private Cloud.
Following components deployed,
vRA : vRealize Automation

vRB : vRealize Business

vROPS : vRealize operations Management

vRLI : vRealize Log Insight.
THE BENEFITS
Approval process became automated hence the deployment of application became faster from weeks to hours.

Full visibility of I.T infrastructure resources.

I.T Control

I.T Dept. became the profit center from the cost center.

Public cloud Consumption has been reduced.
For a free consultation, please fill this form to contact us.
Comments are closed.